Welcome to Mind & Body Therapy!

You too can create positive, lasting changes and live a "no-limit" life.
Allow me to help you create your extraordinary life, free from fear, discomfort and pain.  By guiding you through a comfortable process, with the power of your mind, you can un-learn limiting beliefs, feelings or behaviours and re-learn healthier and happier ways of being.
How Can Hypnotherapy Help You?
Eliminate Anxiety, Trauma, Insomnia and more through the Power of Hypnotherapy.
If you are looking to overcome unwanted patterns of thinking, feelings or behaviours in the quickest, easiest and most effective way possible then this therapy is for you.
Do you feel stuck?  Almost as if you're trying to get through the day with "one foot is on the gas and the other is on the brake''?
Have you reached a point in your life where:
Worry and overwhelm constantly consume your thoughts,
Addictions or cravings have startling control over you,
Indecision cripples you from making even small moves forward,
Your fears or phobias are holding you back, or
You feel tired all day, no matter how much sleep you got the night before.
Know this does not have to BE your NORM. Life is too short to be stuck, unhappy or fearful, especially when you have the ability to do something about it.
The Process to change your life through Hypnotherapy
According to the American Medical Association, 6 hours of Hypnotherapy is the equivalent to 600 hours of Psychotherapy, so what you can achieve in 6 hours, is the equivalent to spending 11 and a half years in Psychotherapy!  With Hypnotherapy you can expect results, without spending years in therapy or wasting your precious time and money on other ineffective, long term therapies or drugs.
My 6 Session Transformational Process has been developed over many years, in both professional and clinical study of Hypnotherapy & Psychology, by combining change work tactics of the highest efficiency in a way that allows them to work together in compliment.
During our 6 Sessions, I will guide you through a journey to reprogram your mind by un-learning limiting beliefs, feelings or behaviours and re-learning healthier and happier ways.
These positive changes take place at the most powerful level of your mind, your subconscious mind which means they are permanent and lasting too.
This is a tried and tested method for delivering dynamic transformation across age, culture and traumatic complexity.  Using this process I have helped thousands of clients overcome many emotional and physical concerns without the use of medications.
Meet Claire Bramham
A Professional Clinical Hypnotherapist & NLP Master located in Calgary, Alberta, Canada.
For over 20 years, Claire has worked with thousands of discerning men and women in Calgary & worldwide who sincerely want to eliminate their insomnia, trauma and anxiety disorders.
Claire's passion and goal in life was to find what really works in therapy and then deliver it in the fastest way possible. As a Personal Development Innovator, she has developed a unique approach to help people achieve their goals quickly and permanently.
Read an Interview with Claire on Irritable Bowl Syndrome (IBS).
WHY CHOSE CLAIRE:  Find the answer here.
Read CLAIRE'S STORY to find out how she got interested in helping people through Hypnotherapy
You can work with Claire via Zoom.
Most frequent outcomes for my clients are:
Ready to become Unstuck?
If you are ready to become 'unstuck', eliminate unwanted feelings or overwhelm and indecision or simply just want to get the rest you need …
Still Not Convinced?
Email Claire today for a FREE 15 minute no cost, no obligation phone consultation and discover how you can live a more limitless, enjoyable, peaceful life.
Self Belief
Click on the image to learn more or the button below to purchase
Sleep Now (Insomnia)
Click on the image to learn more or the button below to purchase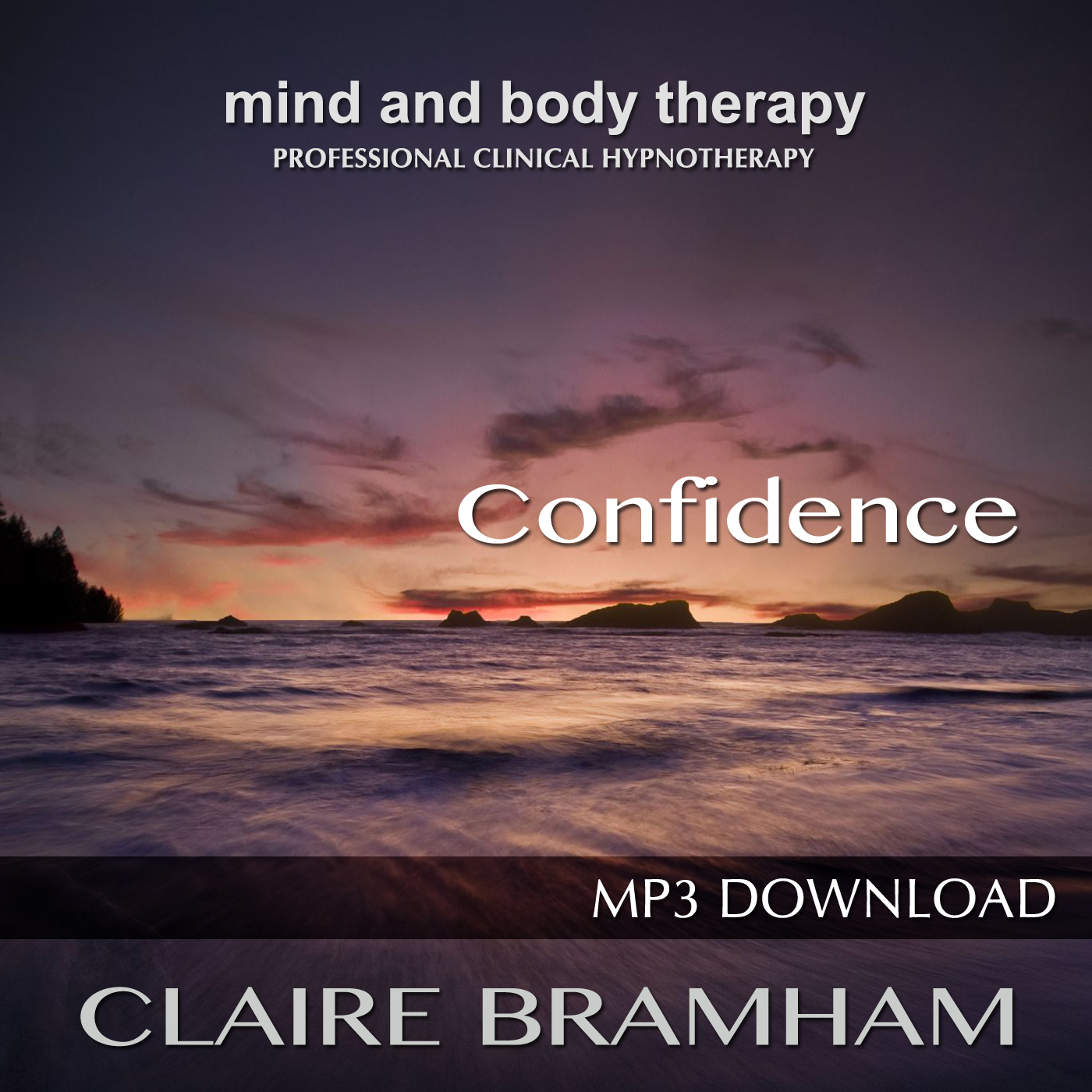 Confidence
Click on the image to learn more or the button below to purchase
Weight Reduction
Click on the image to learn more or the button below to purchase
"I listened to my CD – it is brilliant!!!!! It is EXACTLY what I need right now. Thanks so much for doing it and for doing the research to make it so ideal. Thanks so much!!!"
– D.M. ~ Calgary
"Claire Bramham excels at what she does. She is thoroughly educated and experienced in her field, which makes her stand head and shoulders above the rest in her profession. I am extremely grateful for the help and guidance that she has given me over the years. She is compassionate and genuinely cares for her clients. I eagerly and easily recommend her as a Hypnotherapist!!"
– Top Qualities: Great Results, Expert, High Integrity
"You are a truly gifted healer of the spirit and I am so grateful to know you and to have had you in my life. Thank you ever so much for all of your help, it is eternally appreciated."
– C.G. ~ Calgary